JOIN US TODAY!
Weekly Pay!
Paid sick days!
Paid vacation or extra pay!
Bonus for everyone!
401K Retirement Plan!
Free Health Insurance!
Free Life Insurance!
Sign Up Bonus available!
Holiday pay!
as seen on:






Philadelphia Home Care
New Century understands how important it is for you to stay in your home! All of our clients, and their home
health aides, CNAs, and other caregivers, are given the individual attention they require based on a personal
plan. Our expert home care services provide a helping hand that allows you to remain independent in your own
home and prevent the need for going to a nursing home.

Companionship
Whether it is your family member, or our certified direct care workers, independence doesn't mean being alone. Find or bring your companion to New Century today.

Homemaker Services
Don't let your pride get in the way of your nutrition and living conditions! We pay family members to take care of their elder or disabled family, or send certified caregivers to help with cooking and cleaning!

Independence Assistance
Independence means you are not burdening anyone and are still getting all your individual needs met. We pay family members and supply certified caregivers so that family members are not burdened.

Mobility Assistance
Falling down, especially unsupervised, is very scary. Having a loved one, or one of our caregivers, there to assist you in walking, and moving generally can give you the confidence and mobility to jump back into life!

Hygiene
Good hygiene is very important. We have trained caregivers to help with your hygiene if you are too embarrassed to let your family do it. From bathing, to toilet assistance, to grooming get the help you need to maintain your health!
WHAT IS HOME CARE?
Home care is a range of health and medical services that are designed to provide care to clients of all ages, from children to senior citizens, who prefer to remain in the comfort of their own home instead of a hospital, nursing home, or medical facility.
Home care comes in a variety of forms, and New Century Home Care is dedicated to providing the best quality of care possible for each of our patients. Please visit our "Services" page for more information on how home care can help you or your loved ones.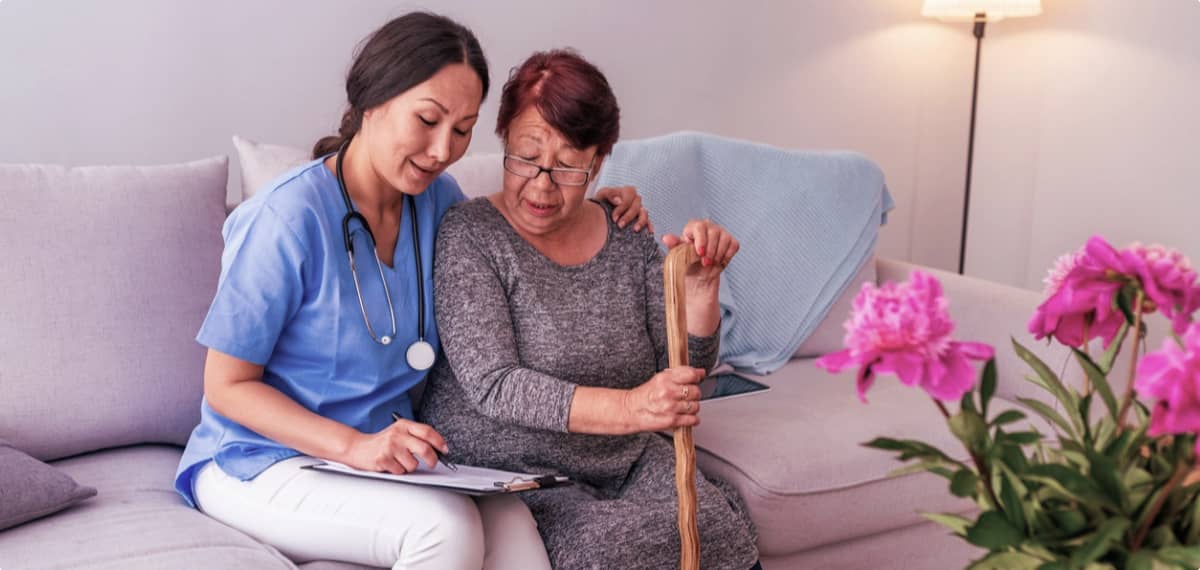 WHY CHOOSE NEW CENTURY HOME CARE?
Because you deserve a Home Care as unique as you! Our home care services can be tailored to meet your exact needs. Our caregivers can assist you with a variety of daily living activities in a safe manner, all while providing companionship. Our services not only help you physically, but the friendships you develop with our expert caregivers positively impact your mental health, allowing you to live a happy, full and productive life!
REQUEST FREE SERVICES
Companions
If you do not have a preferred caregiver, we guarantee our direct care worker will become your preferred caregiver or we will keep trying!
Home-Makers
Whether your family is taking care of you, or our caregiver, you deserve to have good meals and a clean home to live in.
Hygiene
Don't let yourself go because you feel like a burden. Assisting you with independence provides people with jobs; something hard to come by in Philadelphia for a caregiver.
Medication Reminders
Home care is more than just going to the store and light cleaning. Home care is about enabling the elderly and disabled and doing things with them not for them. We believe in independence, together.
APPLY FOR NEW SERVICES

100% Satisfaction Guarantee

Experts in Home Care

24/7 Care Plans

No Long Term Contracts

Best-in-class Services

Feel Trusted and Loved

High Caliber Caregivers