JOIN OUR TEAM OF CARING PROFESSIONALS!
Join the New Century family! We are proud to provide non-medical assistance to community members right in the comfort of their own home, allowing them to maintain independence and avoid the need for going to a nursing home.
Our caring professionals help take care of those who need assistance with a variety of daily living tasks, ensuring their safety. Our attentive caregivers provide companionship and support to those they help.
Our Benefits
We know that our employees work hard every day and should be rewarded for the hard and amazing work they do. And that is why we offer competitive benefits including:
Greater
Independence
Relief for Family
Caregivers
Personalized,
Attentive Care
Prevents the Need for Going
to a Nursing Home
Companionship
Safety
Saves Money
BENEFITS OF WORKING IN HOME CARE
Being a caregiver offers many benefits! Working in this career field also allows you the flexibility you need to achieve the work-life balance you desire. You can choose to work part time or full time, depending on your own needs.
But most of all, each day you have the opportunity to make a difference in the lives of others, giving you great personal satisfaction! No two days will be alike, so you'll never be bored, and you have the opportunity to meet people from all kinds of backgrounds.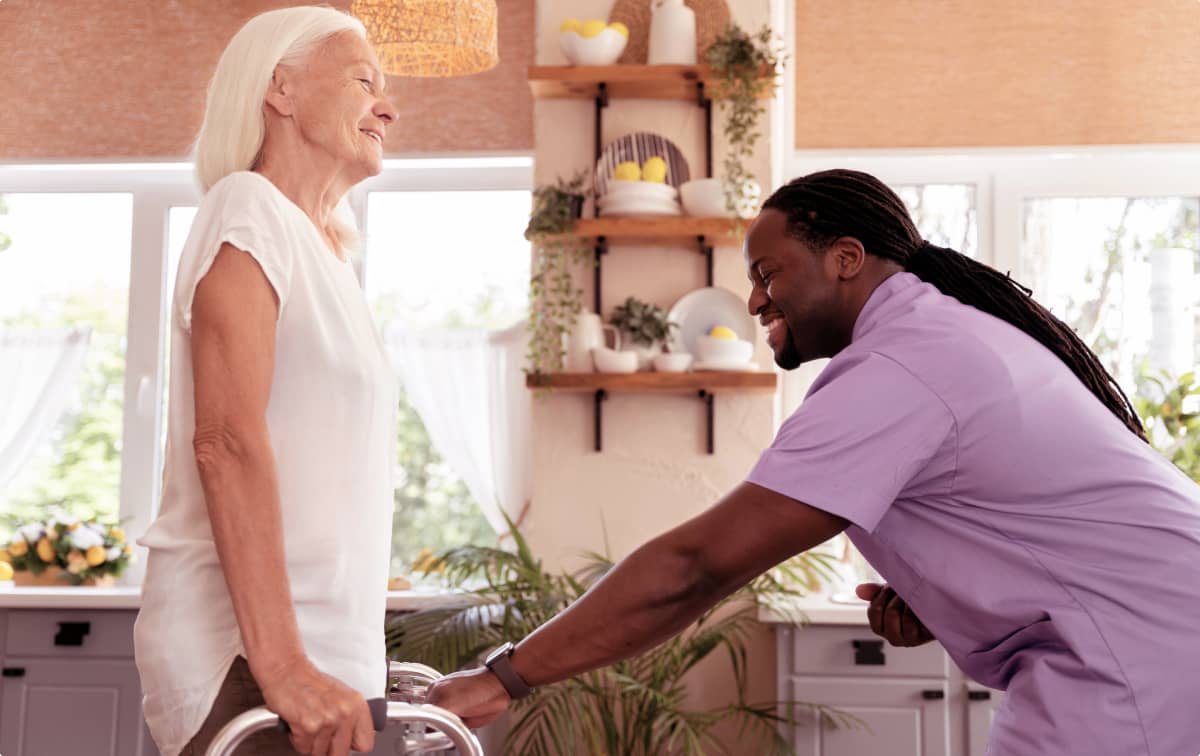 If this sounds like the career for you, we'd love to have you join our team!